The SBS On Demand website is accessible in the following languages:
Arabic
Chinese (Simplified)
Chinese (Traditional)
Hindi
Korean
Vietnamese
To select your preferred language, click on your profile silhouette and then 'Language'. Select your preferred language from the drop-down list: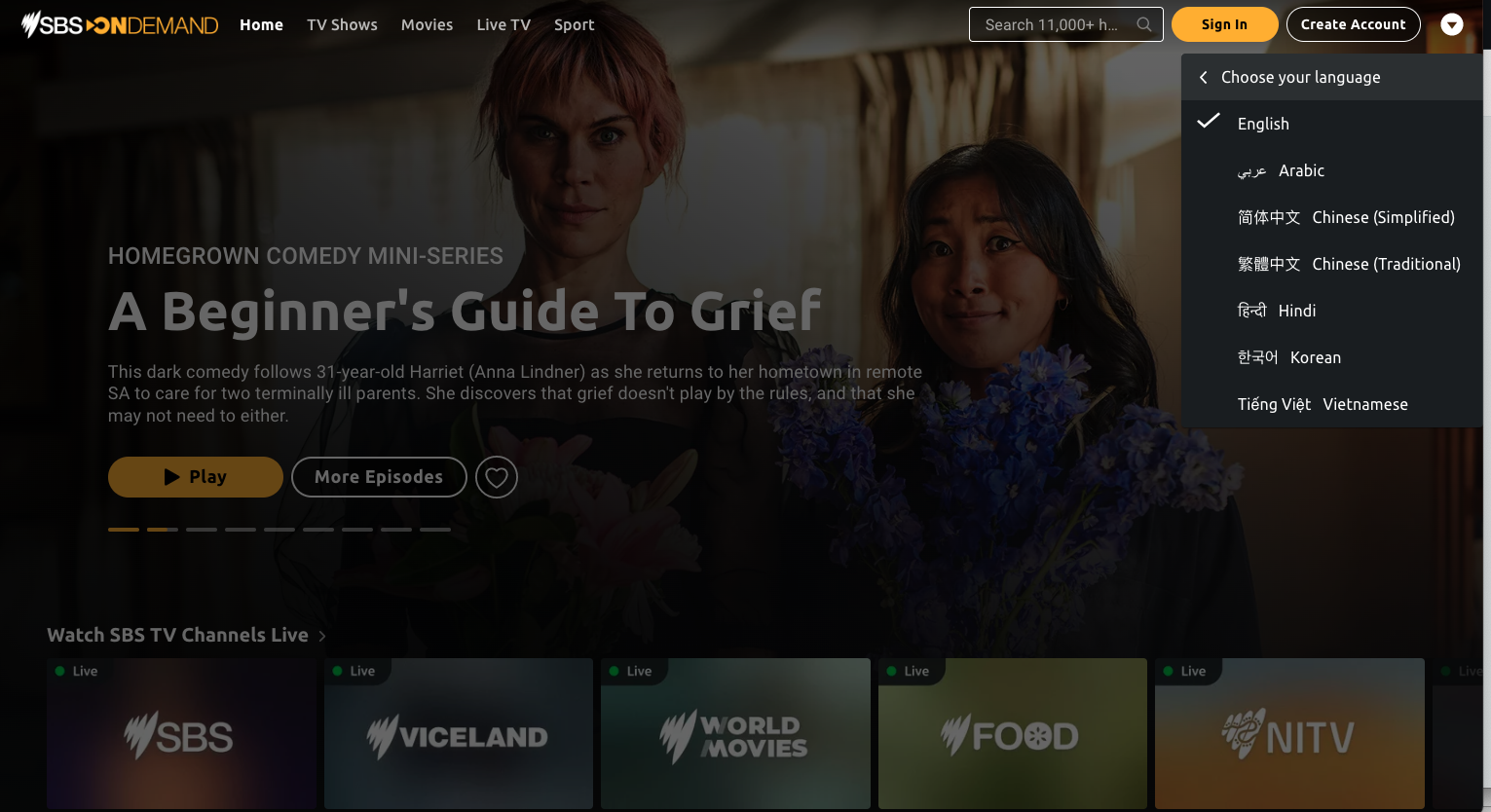 SBS On Demand also offers collections in a range of languages.
To locate the language collections on our website, simply scroll down the HOME page until you see the 'Browse By Language' shelf.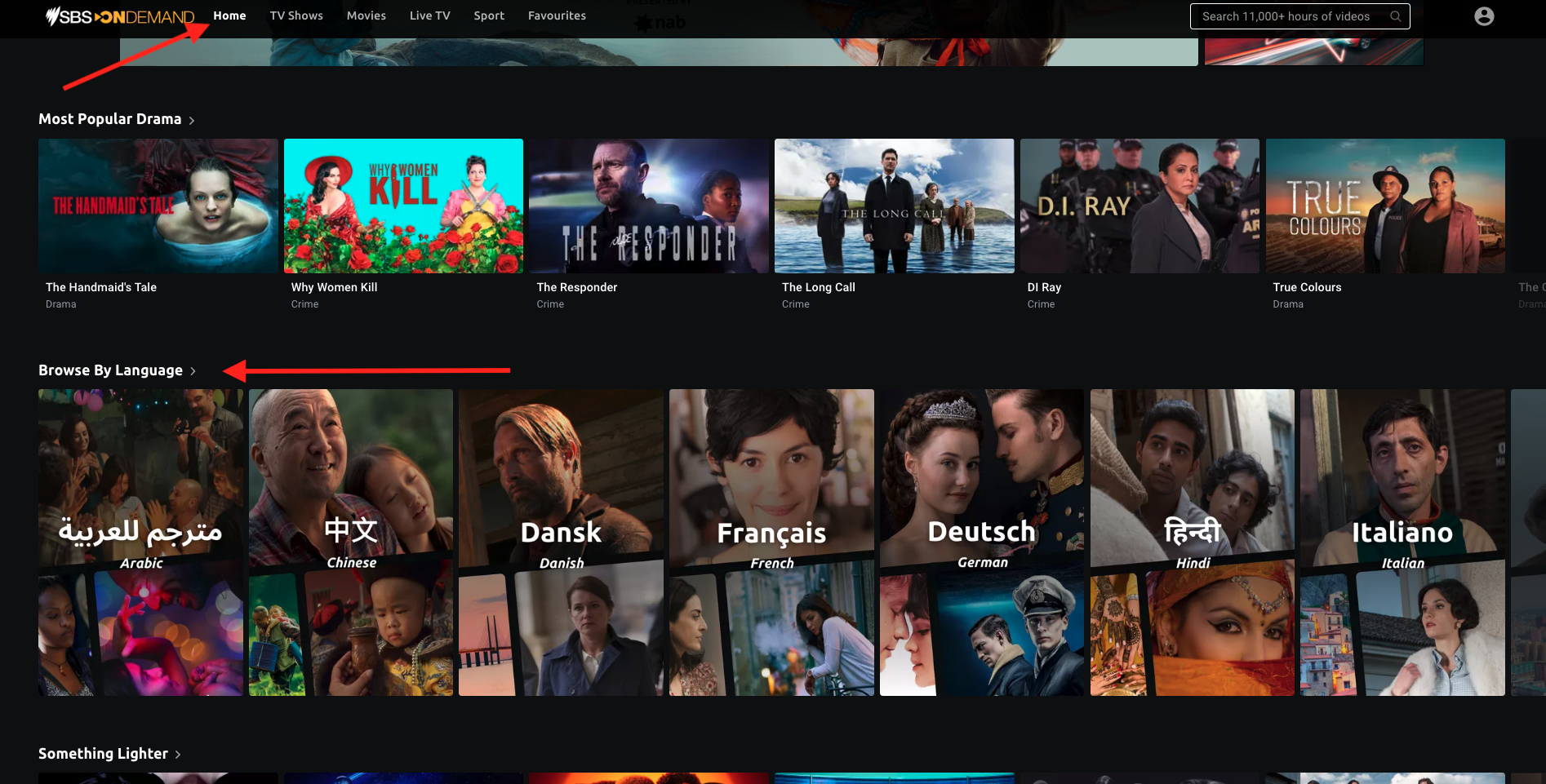 Note that content in our 'Browse By Language' collection currently defaults to your chosen select language so click your profile icon to adjust your settings.