The 'country' identified on a movie or television show program page, refers to the place or places where the principal producers are based.
The usage of the word 'country' is not a recognition of any political claims, nor is it intended to imply sovereignty or nationhood with respect to any disputed territories.
It is common to see multiple countries listed in the synopsis key because film and TV productions are often collaborative efforts and involve multiple partners from various places.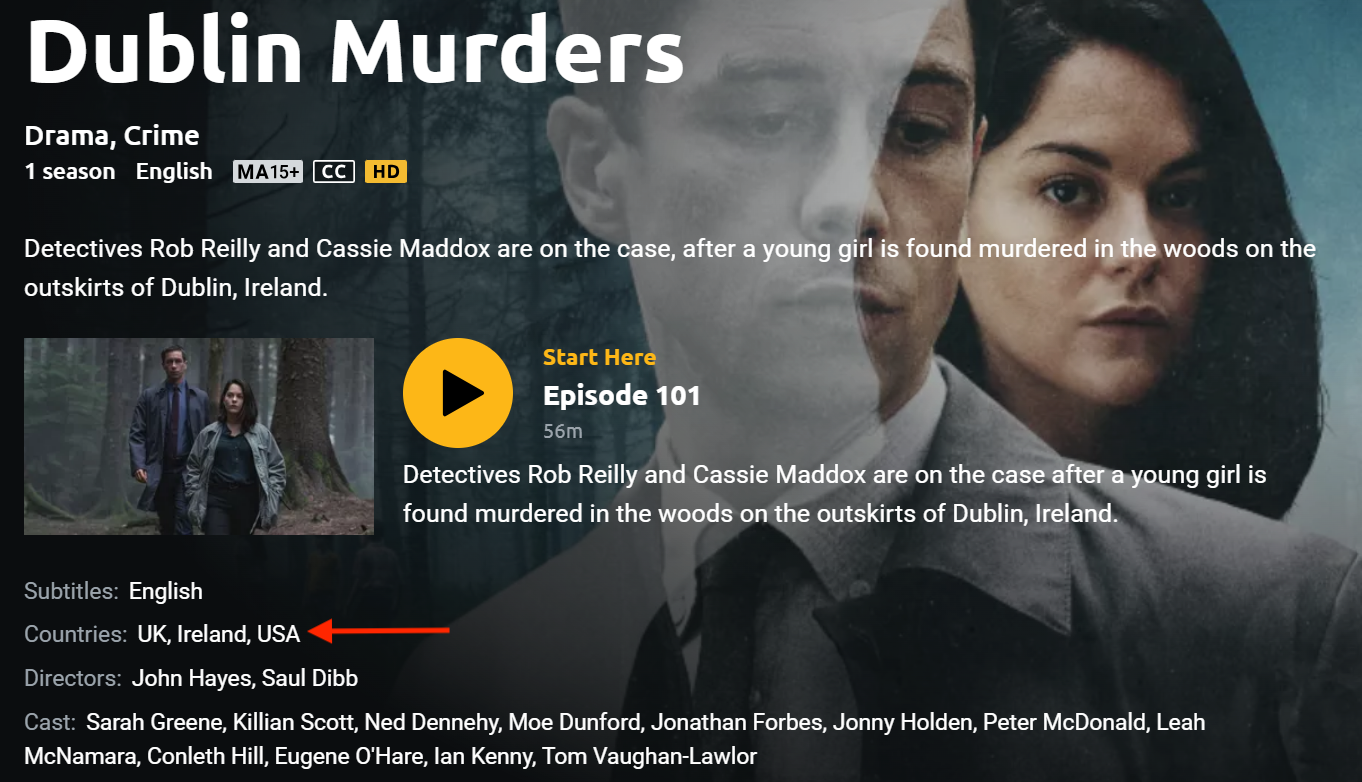 Currently, some platforms are unable to display a full list of countries associated with productions, therefore only the first applicable name is listed. Our teams are working on updates to resolve this, which will be rolled out soon.