We have recently made a change to how we display expiry information for TV Shows and Movies on SBS On Demand. These changes have been released on the website and will be rolling out to other platforms in the near future.
In order to display the most relevant information to the user at the most relevant time we now will only show an expiry date when a TV Show or Movie has less than 3 months of availability remaining. As it gets closer to expiring the expiry information will update to weeks, days and hours remaining so that it remains clear exactly how long is left to watch.
If a TV Show or Movie does not display any expiry information it means that it is available to watch for more than 3 months.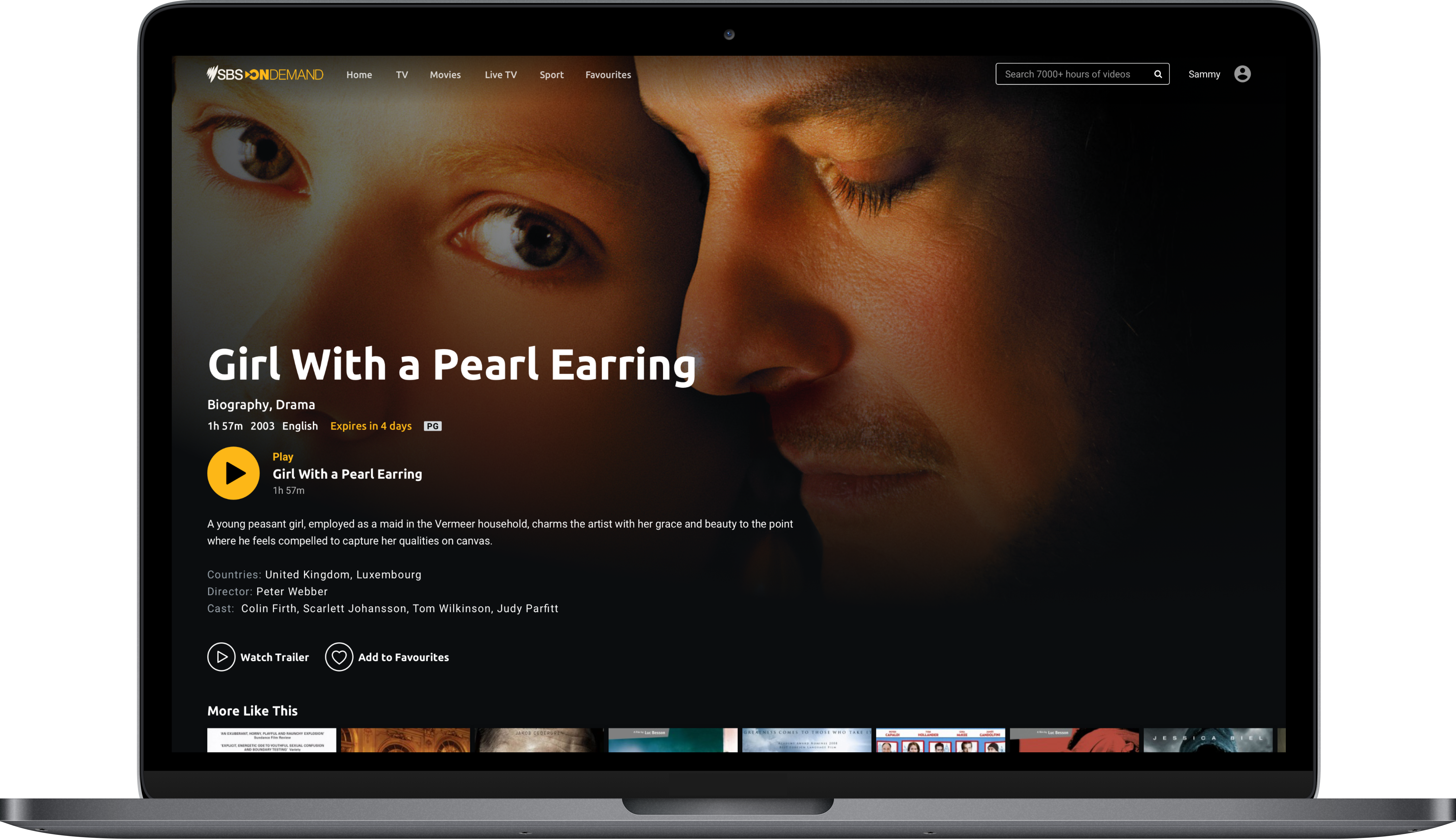 This is an example of a Movie page with the expiry text showing on our website. If you hover your mouse over the expiry time period, you may also see the exact time and date of expiry.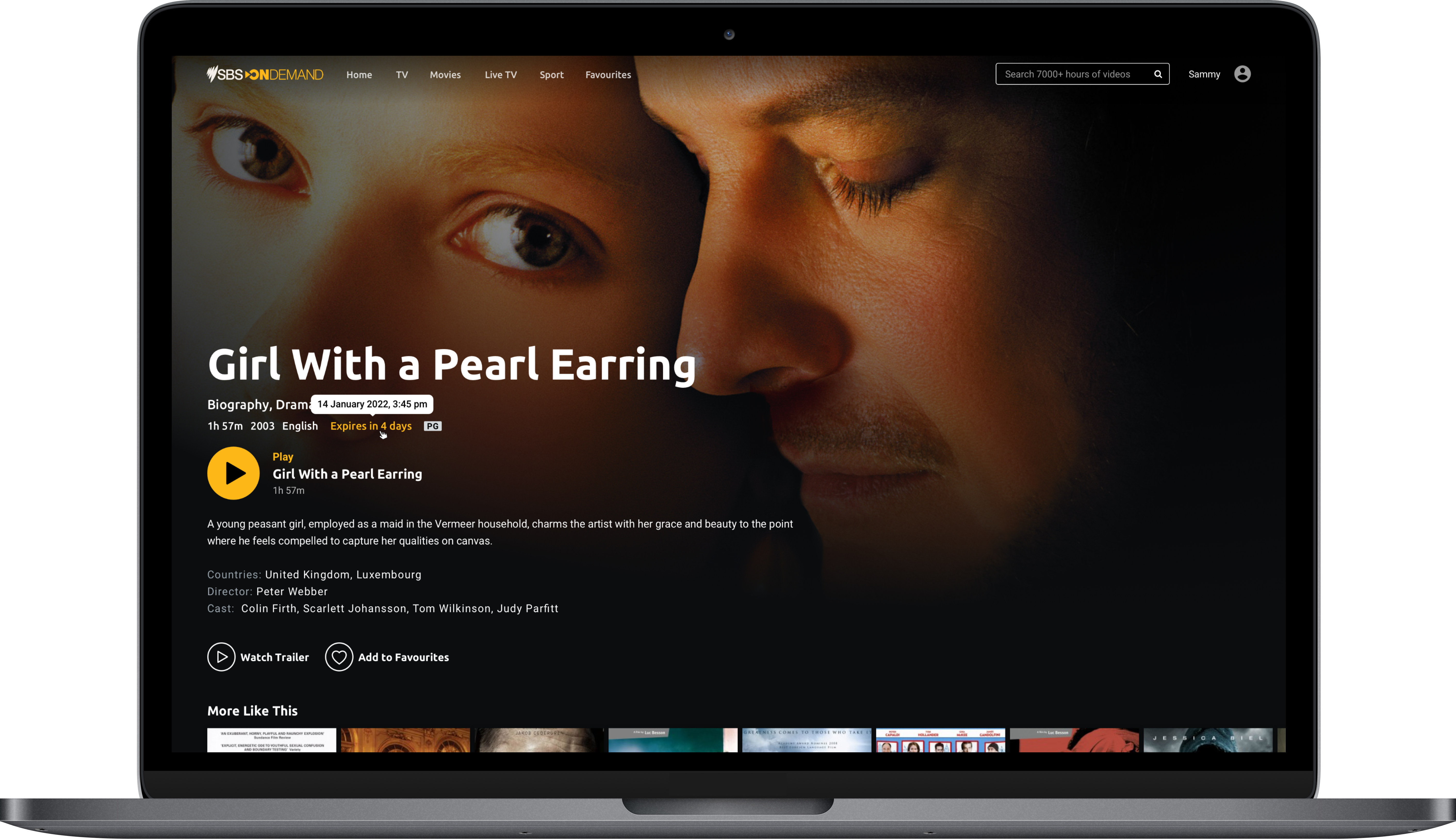 \