Many programs are available to watch through SBS On Demand with closed captions. These programs will have a 'CC' icon within the program page.
Smart TV app & Foxtel iQ3, iQ4 and iQ5
To access closed captions, start your program. Once the program starts, use your remote to navigate to the 'subtitles' icon in the top right of the app screen. Select 'English'. A checkmark will appear next to 'English' once captions are enabled.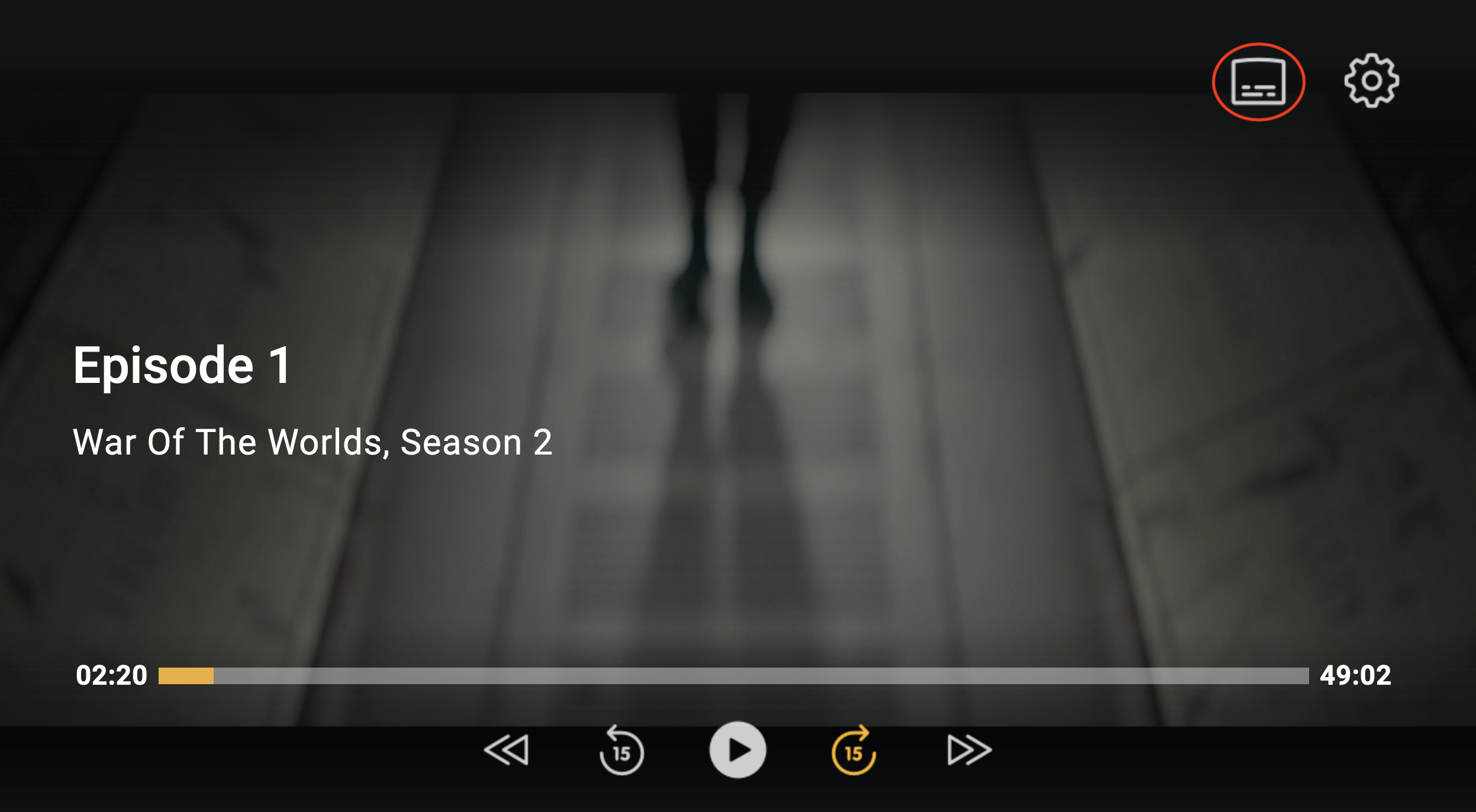 Telstra TV
Start your program. Hit the * button on your Telstra TV remote and scroll down to select 'closed captions' to enable.
tvOS (Apple TV)
Start your program and then swipe down on your Apple TV remote. Swipe across to select 'subtitles'. Select 'English'.
Mobile:
Tap the 'subtitles and cc' option at the bottom of the screen, once your program begins.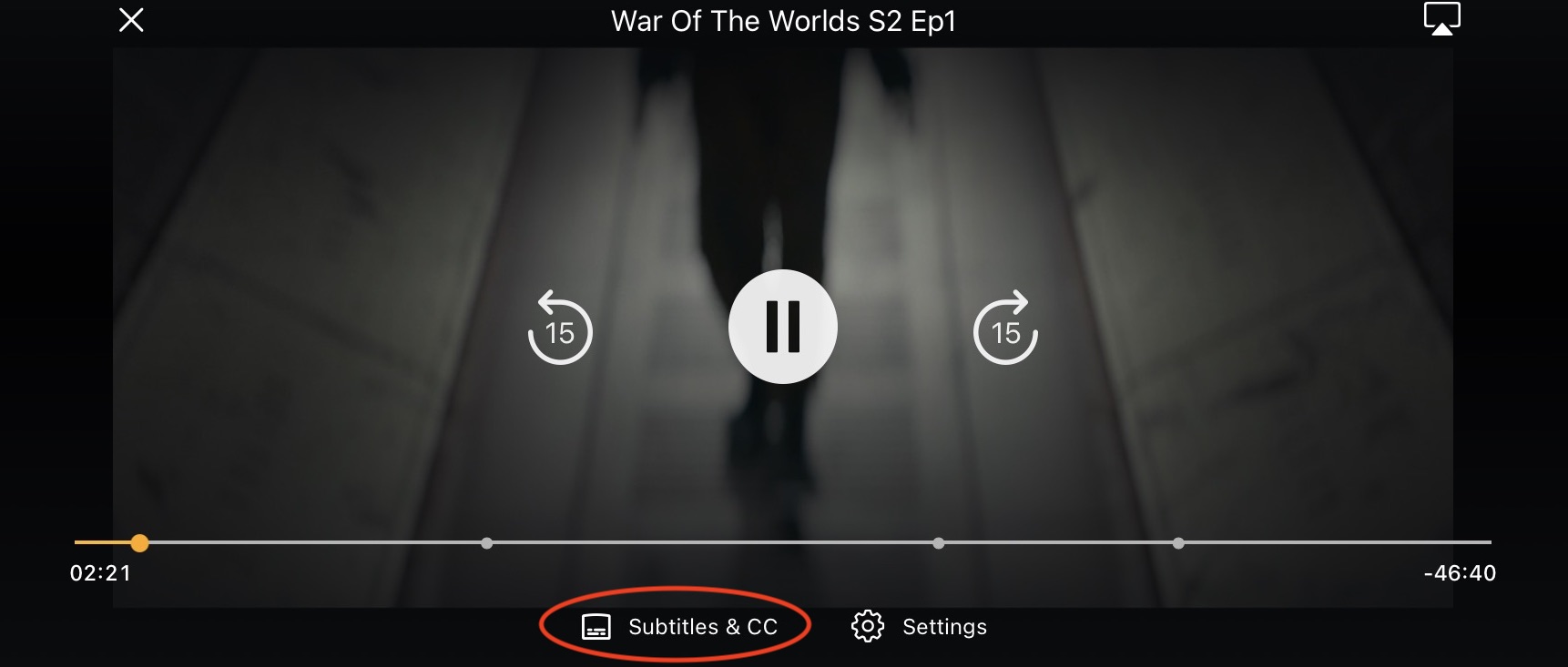 Web:
Hover your mouse over the rectangular icon, next to the Cog icon in the bottom right of the screen.
Select 'English'.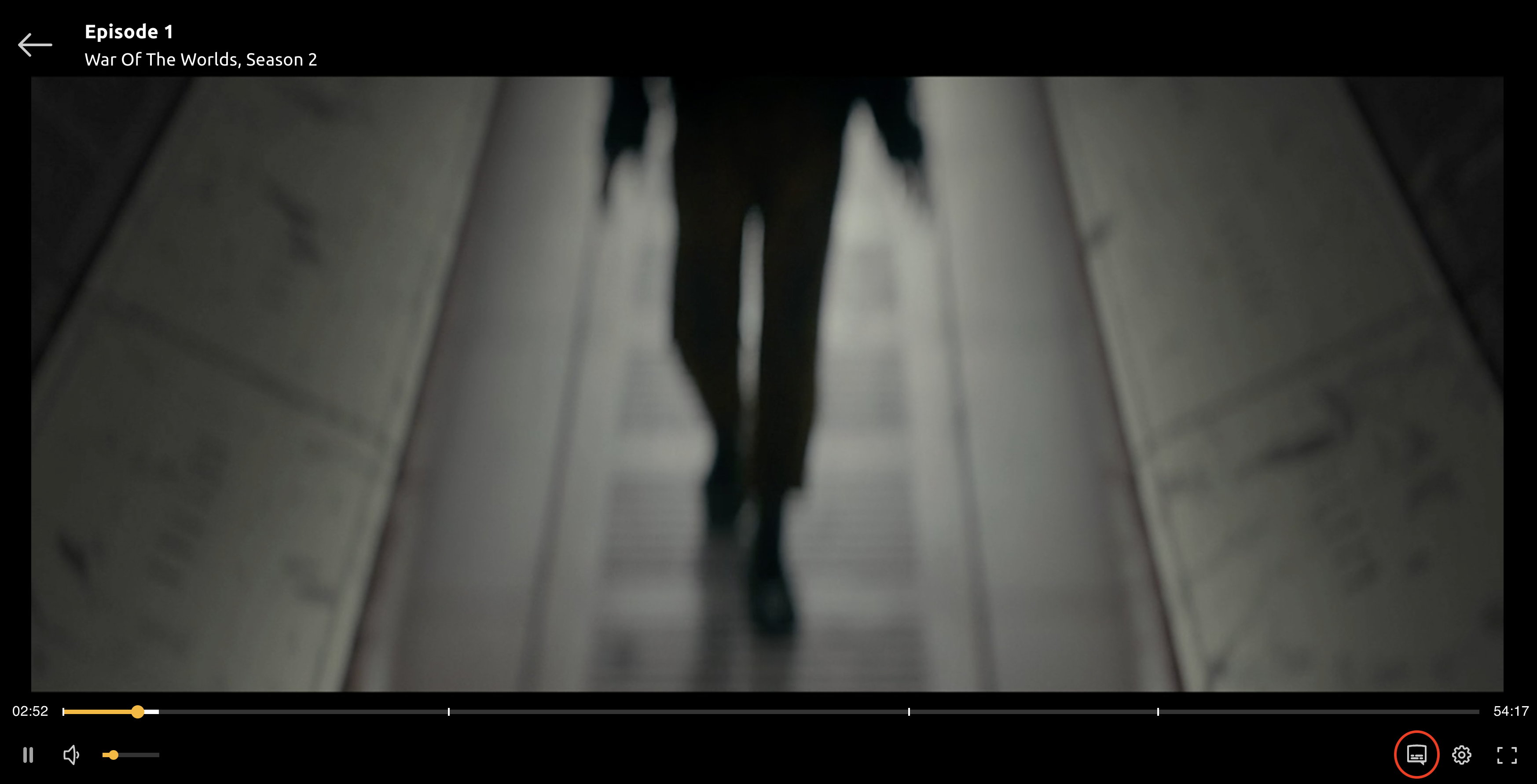 Fetch TV:
Press the '123' button on your remote control, then the illuminated 'TEXT key.
Android TV:
Select the rectangular icon with indented lines next to the '+15' option: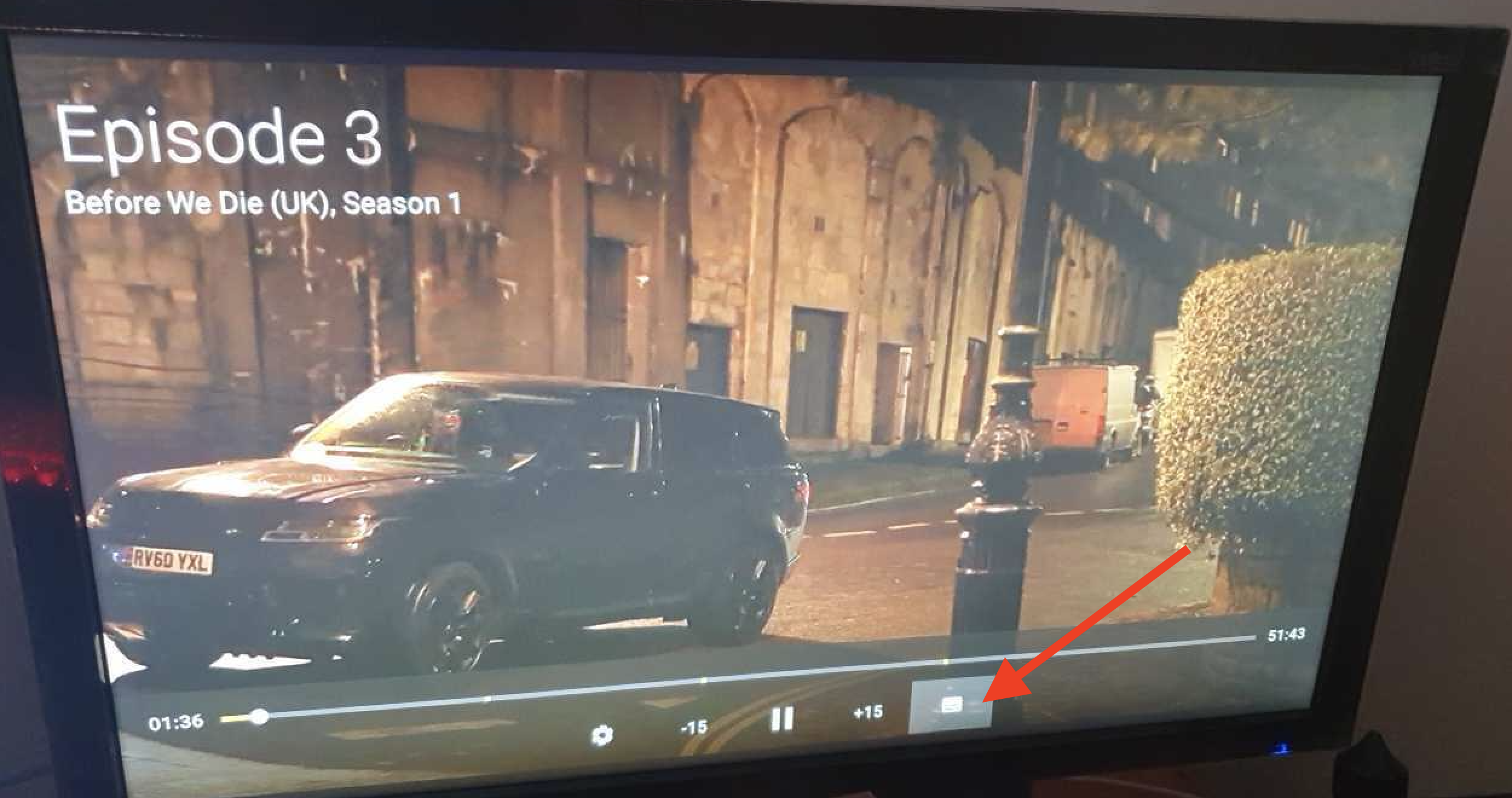 Select 'English':