Creating an account with SBS On Demand is free, quick and easy!
To create an account with us simply visit:
https://www.sbs.com.au/ondemand/
Click on 'create account':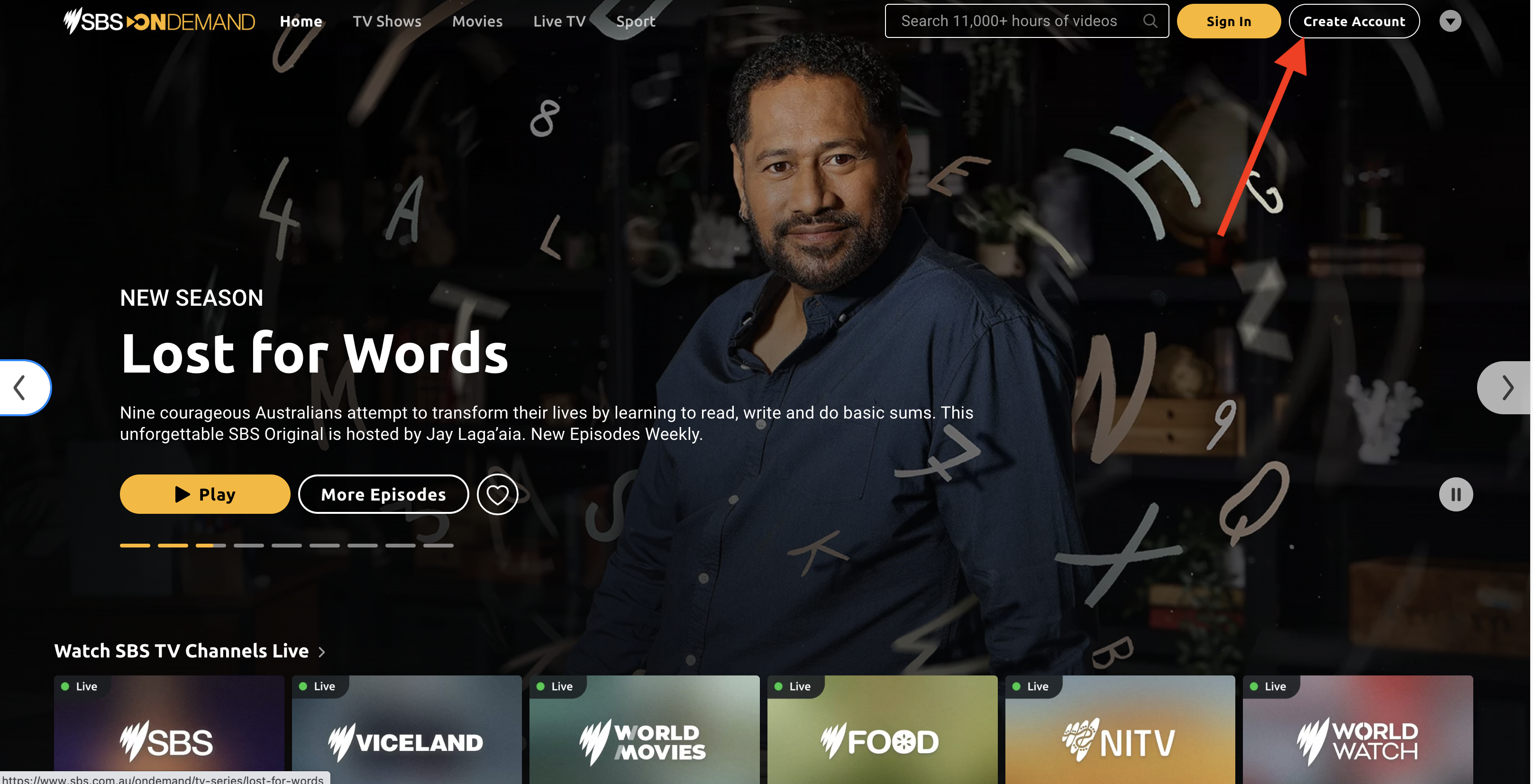 You'll then be prompted to enter:
First name
Email
A password of your choosing - your chosen password must be at least 5 characters with a number.
Birth year
Gender
Once all the above details have been successfully entered, you'll see the below notification advising an email has been sent to you to verify your account: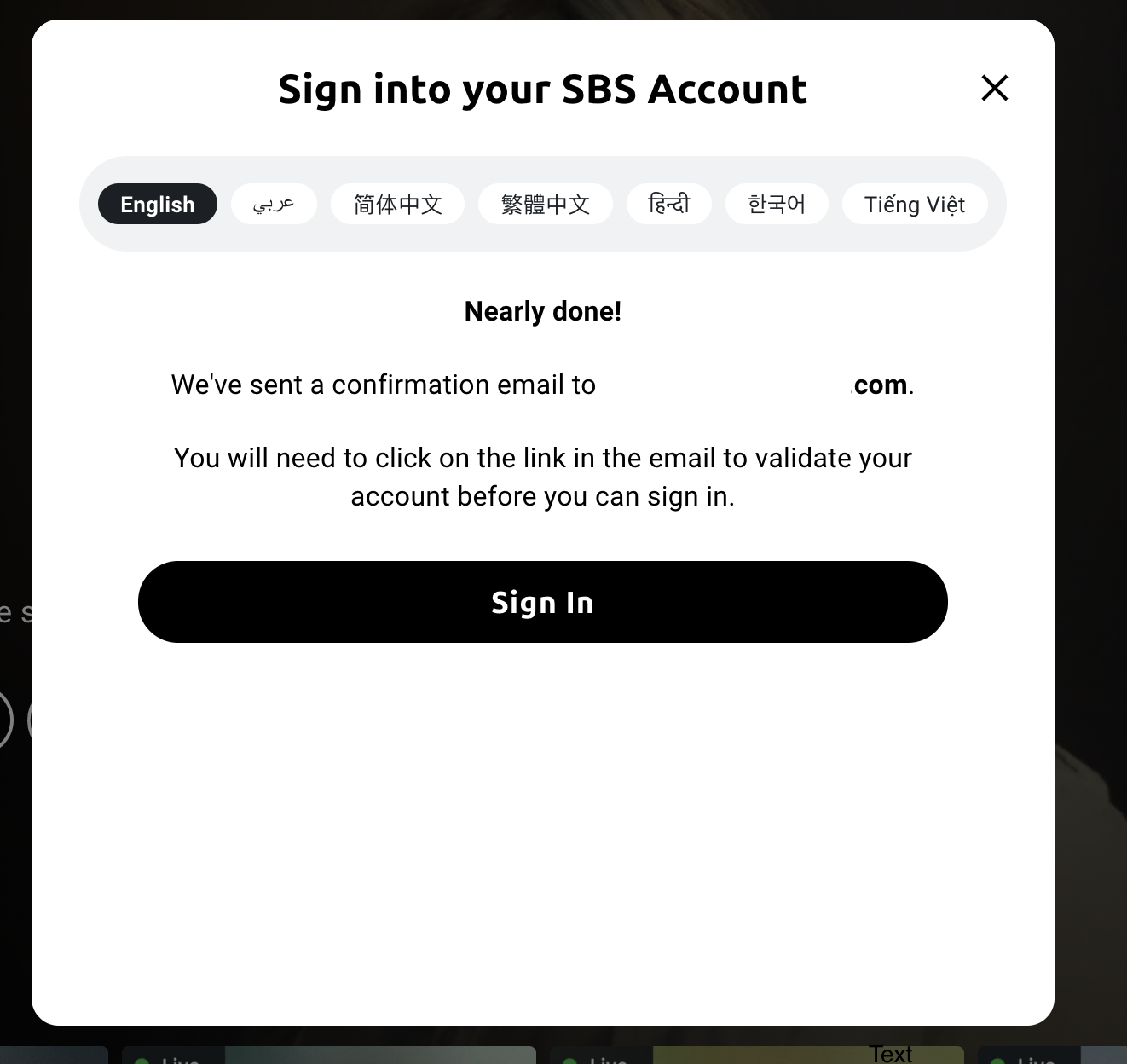 Click the link on the email to verify your email address: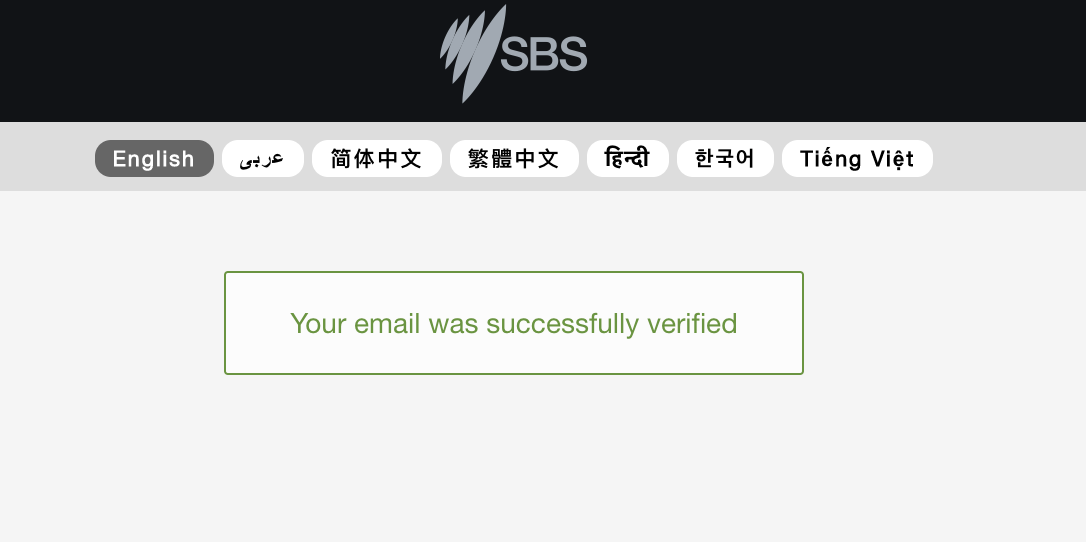 You can now go ahead and sign in to SBS On Demand! Happy viewing!