If you're trying to watch a video on the SBS On Demand website, and you see the error 'ad blocker detected' you likely have a browser extension, a standalone program or a network device that is blocking the video stream.
Our videos contain ads. Adblocker software is known to interfere with our video playback and will prevent videos from playing. This software may be installed as a browser extension, a standalone program or as a network device.
Some antivirus software, such as Kaspersky or Malware Bytes, may also have adblocker capability.
If you see the ad blocker warning pictured below, or a video playback error, try turning off the ad blocker software that you have and disabling any extensions you have installed.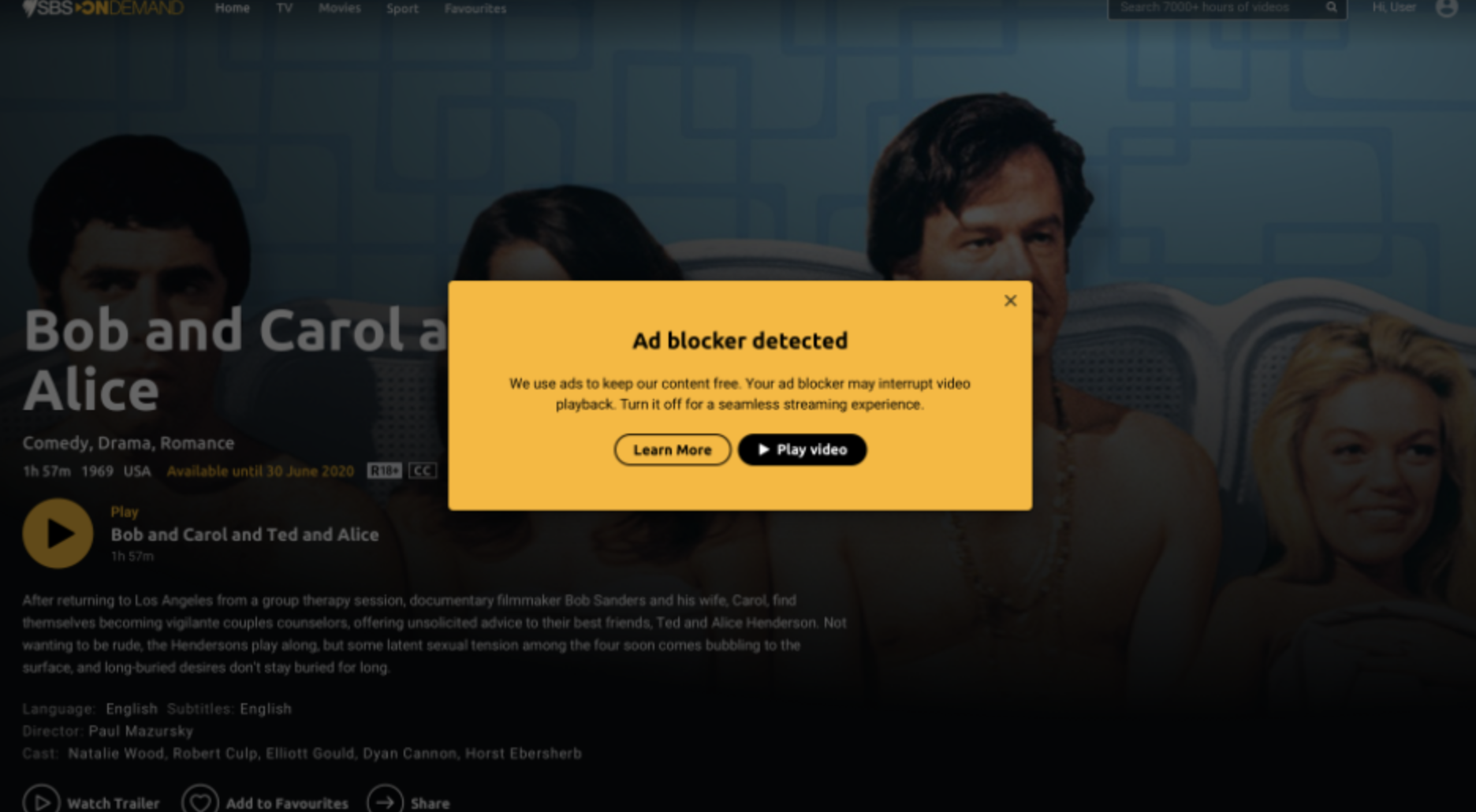 You can also try using a different browser for comparison. This will help you to determine whether the issue is device-specific, or browser-specific.
Your software can usually be configured to block ads selectively. Please refer to the specific support sites for your individual software for further information.
If you still continue to have issues after turning off your ad blocker software, please contact our team here.